If you never got braces as a teenager, you may wish that you did. As an adult, you can still get braces to straighten up your smile. In this article, we will discuss the benefits of visiting an orthodontist for adult braces.
Straighter Teeth
The biggest benefit to adult braces is straight teeth. As an adult, you may have big events coming up that you wish your smile was straight for.
Not only that, but you may wish to have your teeth straightened in general. Adult braces will fix any crooked teeth, overbites, and underbites.
Easier to Bite, Chew, and Speak
Once your adult braces treatment is over, you will be left with a straightened and beautiful smile. Biting, chewing, and speaking will never be easier than after braces. Any bite issues will be eliminated due to the proper care plan your orthodontist created for you.
Improves Overall Dental Health
Overcrowded and crooked teeth can create the perfect location for plaque and cavities to arise. After adult braces, the spaces between your teeth will be even. This allows you to clean your teeth properly from every angle, reducing the risks of diseases and cavities.
If you are interested in adult braces, don't hesitate to contact your local orthodontist today!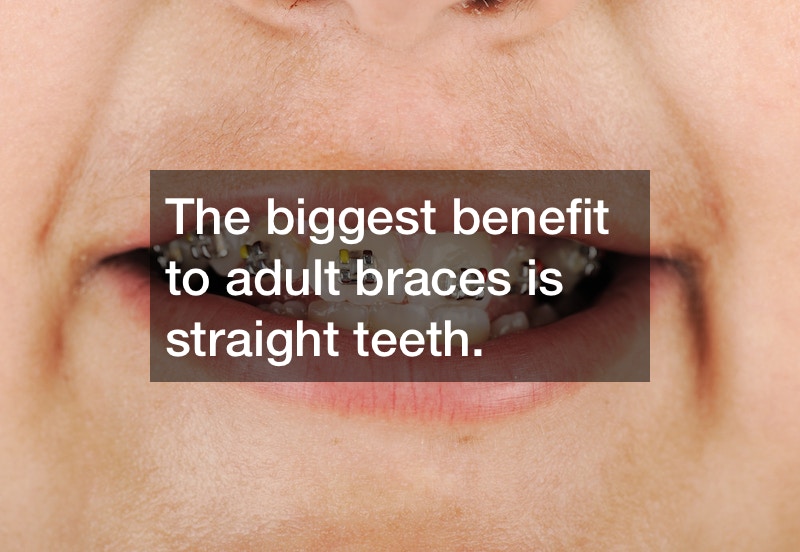 .