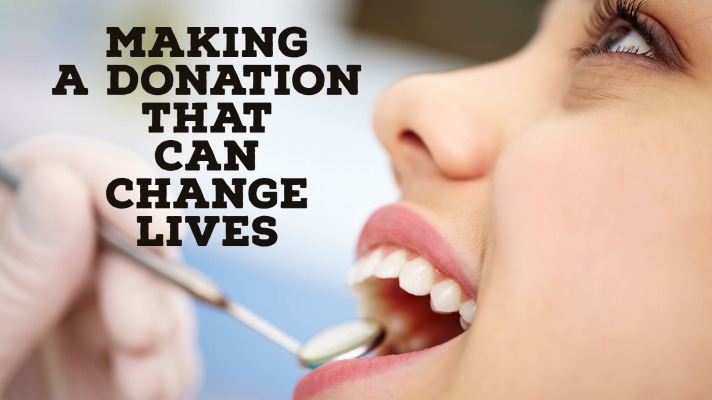 For many people meeting their dental care needs is a struggle. There are different reasons that people cannot meet their dental care needs. Not having access to dental insurance or not knowing where to go to find affordable dental care is a dilemma that many Americans deal with.
A recent study found that nearly half the population is not happy with their smile. Of course, aesthetics is only half the story. Millions of people walk around in pain every day because they cannot get their dental care needs met. Luckily, there are organizations that are trying to change things.
Oral Health Problems
It was not too long ago that oral health was thought of as something that is separate from physical health. Things like braces were thought to only be necessary to improve appearance. Today, we know that good oral health and good physical health go hand and hand. We also know that options for straight teeth are not only about improving confidence but they are about helping to keep teeth healthy.
Why then do so many people have a difficult time get their dental care needs met? That is a hard one to answer. Dental care is not a luxury it should not be treated as such. Study after study has shown that good oral health plays a vital role in good physical health. Recently a study revealed that gum disease (which often comes from poor oral health) is linked to heart disease. Yet getting dental care needs met is still a challenge.
When you sit back and consider how many Americans right now do not have access to health insurance or cannot afford to see a doctor when they are ill, it makes it a little easier to understand how going to a dental clinic for oral health care can be difficult. The United States as a whole is in a general health care crisis.
We are one of the few developed countries in the world that do not offer some sort of universal health care plan that every citizen regardless of income has access to. Getting any type of health care never mind getting oral surgery can be impossible.
What can you do if you cannot get your dental care needs met? There are organizations that are out there that can help you.
The Gap Is Huge
In the United States there is a huge gap when it comes to getting dental care needs met. Typically, if you are very poor then you can get government funded dental insurance. If you are well off then you can easily afford your own dental insurance or to pay for care outright.
The gap is the "in between". The in-between people are the people that are right above the poverty level that are not eligible for government-funded programs, but by far, not wealthy enough to afford their own dental insurance or pay for care out of pocket.
This group makes up about 45% of the US population. This "working class" group may or may not have health insurance but rarely have dental insurance. Budgets are typically tight in these households and affording things like braces for teens is not in the budget.
People are working hard and are still struggling to make ends meet. Unfortunately, going to the dentist can be cost-prohibitive for many people. Of course, this can turn into a vicious cycle.
Tooth pain can keep people from working. Missing work often means not getting paid for the time that is missed, which of course, puts more pressure on the budget. A simple cavity that could be filled can turn into something much worse that can really impact someone's health.
Addressing oral health needs early on can ensure that people at risk can offset any increased problems including loss of income. Meeting dental care needs is vital to the individual and the greater community.
The impact of not getting dental care needs met has a snowball effect to it that is far-reaching. Children that are not able to get dental care needs met miss a lot of school due to mouth pain. Of course, study after study has shown how important school attendance is to learning. Their education is impacted by their ability to attend school. It can be hard to go to school when your teeth hurt.
The scars that are left when a child cannot get their dental care needs met can affect them for a lifetime. Other children can be cruel in the things that they say and that can play a role in how a child develops and looks at the world.
Dental health is so important for so many reasons. Being denied dental care simply because of your economic station in life is simply awful. Being a part of the solution can really be satisfying.
Changing Things One Smile at a Time
One of the biggest questions that dental professionals face is the "how". How do you meet the dental care needs of millions of people? You start with education. You educate children about how to care for their teeth. You educate the parents, and you provide resources that can help to meet the dental care needs of those that are falling in the gap.
Of course, it is larger than a single dentist or even a single group of dentists. It is a problem that has to be addressed by multiple groups. Making a dent in the problem is a huge undertaking that literally takes a village of groups to do.
The Groups that Help
There are groups that are focused on providing gentle dental care that includes a wide range of services at low or no cost. Most of these groups were started by dental professionals because dental professionals understand how skewed the health care system in the US is.
Whether you are struggling to get your dental care needs met or you want to make a difference in someone getting the care that they need, there are dental groups that you can contact.
Here are some groups that can help and are worthy of your donation:
Dental Lifeline Network-The Dental Lifeline Network focusing on providing dental care for those members of our community that are the most fragile. They provide dental care services to the elderly, disabled and at-risk individuals that cannot afford dental care needs.
American Dental Partners Foundation- This group is bettering oral health in their communities through education and community care. They began the Oral Health Improvement initiative and provide dental care services to underserved populations.
Give Back a Smile was started by the American Academy of Cosmetic Dentistry. The program helps to restore smiles for victims of domestic abuse and sexual assault.
National Children's Oral Health Foundation-this foundation supports community programs that serve children and others. They provide grants and resources to help communities improve oral health care.
Dental professionals are very active in helping people to meet their dental care needs. In many instances, there are low-cost dental clinics that offer options for orthodontic braces, restorative options, general care, and more. Addressing the needs of Americans that work hard and cannot afford dental care is a priority for many dental professionals.
These dental groups are helping people to find the support that they need and to fill in the gap for many working-class Americans. Oral Health America is another example of a national organization that was instituted to help people find support for their dental care needs.
The OHA focuses on providing education to help increase dental health literacy. They donate dental donate products and have joined Smiles Across America. Another great group that is trying to improve oral health across the US is America's Dentist Care Foundation-Mission of Mercy.
The Mission of Mercy facilitates the delivery of charitable oral health care. To date they have served 254,000 patients at a cost of $166 million dollars. This group has written grants for things like orthodontic braces, surgery, restoration, and dental exams for children.
Good things are being done by all of these groups that greatly impact a person's life and have far-reaching effects on their future. How you feel about your smile and your oral health matter in every area of your life. For children, that have dental care needs to be met it can change not only how they see themselves but how they see the world. For adults, getting dental care needs met can mean the courage to improve themselves, and find success.
Why Are These Groups Worthy of Your Donation?
The impact that you can have on someone that needs support for their dental care needs can be tremendous. For example, choosing a group that focuses on helping educate children about good oral health practices is a great way to prevent other more expensive oral health problems down the road.
Equally important are the groups that support low to no-cost dental care activities in the community. Keeping people's oral health up to par ensures that people can continue to support their families through employment.
The fact is it is hard to get out and look for a job when you are ashamed of your teeth. It matters to employers how someone representing their company looks, how they greet people, and whether they come across as being friendly or not. Many positions that are available require someone to interact one on one with customers. A healthy smile can give someone the courage that they need to get out there and find a job.
Imagine a woman that is trying to get a fresh start after a domestic abuse situation and every time she looks at herself in the mirror she is reminded of the situation that she is fleeing because of her smile. Give Back a Smile helps to empower these abuse victims and restore their smiles. That new smile can give a woman the confidence that she needs to never look back and keep moving forward in a positive direction for her and her children. Imagine the difference your donation can make in that type of situation. You literally are giving someone a new lease on life.
Supporting one of these great organizations can easily help to change a life or many lives. There is a lot of worthy organizations out there that are trying to help people and it can be hard to decide which one is the right one for you, but you should consider making a gift to a group that is focused on putting a smile on someone's face.
Donate Your Time
If you are a dental professional you can donate your time or get involved. Reach out to these organizations and ask how you can get involved. Choose the group that is nearest to your personal preferences then finding out about starting a chapter in your own community.
Many of these groups are focused on educating the community about oral health care and additionally in setting up volunteer services, find out how you can help. How can you spread the word about oral health care? Consider some of the following ideas:
Go visit your local elementary school. Coordinate with your local school and see about coming to talk to the kids about oral health preventive. Donate toothbrushes to your local school.
Offer some pro bono services. If you are a dental hygienist connect with community clinics to find out when you can volunteer your time. If you specialty is orthodontics start a clinic in your community.
Offer other services. If you work for a lab offer discount or free services once a month.
There are plenty of ways to help if you are more of a hands-on person. Of course, cash is always a welcome and it is tax deductible. Helping people get the dental care that they need is only part of the process. Educating people is also an important part of the process.
The difference you can make by keeping these groups in mind when you are looking for a place to give some of your time or some of your money can be tremendous. People deserve to get their dental care needs met.