Being a successful dentist means you're changing lives for the better, you're helping people gain their confidence back, restoring smiles, and making people happy. But having a successful dental office doesn't come without its challenges. Still, the benefits far outweigh the cons. If you're reading this, then you'll get wind of some essential pointers for becoming a successful dentist in your area.
Benefits of Running a Dental Practice
As a practicing dentist, you'll probably agree that you enjoy lots of benefits, including the following:
You get to be the boss of your dream business
After years of studying and working your butt off to pass and finally attain your degree, you've at last reaped the rewards. Now that you're the boss, you get to run and manage a team, all while helping people enjoy their smiles once again. As the director of your practice, you also establish many rules and make all the decisions. It is a huge responsibility, but there's no having to deal with co-partners in the business when you're running the dental office as a sole interest.
Excellent work environment
When thinking about prior jobs you might have worked, if ever the environment was toxic, you'll know just how horrible it can be. But as the owner of your dental practice, you set the tone and have all the authority over the dental associates. Being the organized and pro-healthy work environment individual that you are, you will ensure that the workplace is good for you, your associates, and other staff.
You save on tax and business expenses
There are a lot of expenses when running a dental practice, the equipment and tools are costly to maintain and replenish. But there are still significant benefits where you can save while in this business. When you run your own practice, you get to choose the location. Most people choose to work close to home to reduce commuting costs. Dental practice owners also get reduced taxes on things like retirement savings investments, ongoing education expenses, insurance, and inventory, to name a few.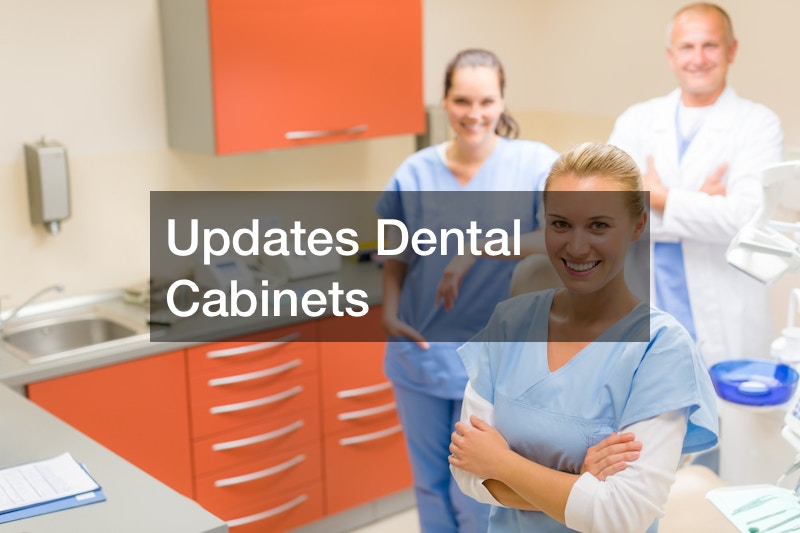 Updates Dental Cabinets
Updating the dental cabinets goes beyond aesthetic appearance. Indeed, great-looking cabinetry is perfect for practice, but what lies inside truly matters. Updating patient file cabinets is critical as all detailed documentation and historical information on each patient should be present as physical and digital copies. If something is outdated, it could cause a plethora of other problems, inconsistencies, and even potential lawsuits if it took a turn for the worse. But, on the bright side, ensuring that all is updated inside and out will leave your practice at the top of its game. You can get amazing custom dental cabinet designs from providers within your local area and State.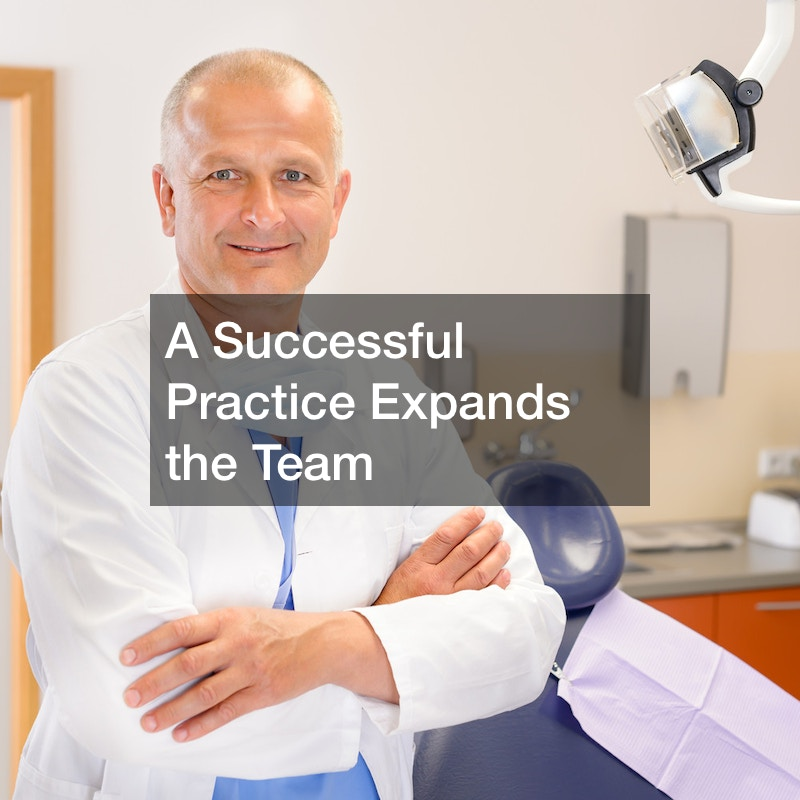 A Successful Practice Expands the Team
To be a successful dentist, you must make room for expansion. Every successful dentist has a broad team that is hands-on and properly trained for the job. They can deal with customers exceptionally well at the front desk. Their competence levels are excellent, and the more hands-on your team is, the quicker the workload is shed for the day.
Yet, it is about expanding the team and having the right team at your side. Poor onboarding or unsuitable candidates can cause major issues with workflow and patient experience. At the end of the day, your reputation is always at stake. Some experts suggest using a formula to hire staff.
For instance, front desk admin staff should be one hire for every $300,000 and one dental associate for every $250,000 of work completed. This formula template also helps you not be overstaffed and underpaid, and it also allows for efficient service delivery
Upgrade Equipment and Software
Outdated dental practice software can truly slow things down and can pose very unprofessional. As part of a rule of thumb to run a successful business, ensuring that the computer systems and equipment are up to date and fast is important. The software can also make booking services more efficient and readily available for the patient to choose for their next best convenience. Sure, manual bookings are fine too, but being able to book from wherever you are at work or at home just cuts the effort even more. More patients will be keen to book their appointments online in their spare time without the effort of having to travel to the location
Have Additional Rooms to Complete Treatments
Speaking of equipment, you should also have adequate equipment and staff for that matter. This is necessary so you can work on multiple patients a day. Rooms to accommodate the various treatments are also beneficial. For example, your patient is coming in for restoration treatment and a clean. Since it is two services to do in one day, you can have your dental hygienist polish and scale their teeth in one room, and during this time you can work on another patient's teeth in another room. After the polish and scale patient is completed, you can then tackle their teeth as soon as you've completed the other patient. The different rooms help get more work done while maintaining a sense of privacy for each patient as their teeth are being worked on.
Keeps Flooring and Carpets Modern
There's nothing like walking into an ultra-clean and modern dental practice as it sets the tone for excellent sanitary conditions and proper care. You can select from a variety of carpet and flooring options that will help create the stellar image and brand you and your dental practice are working toward achieving.
Floor tiles are easy to clean and resistant to spill stains. Wooden flooring will require more maintenance and isn't always the ideal material choice for medical practice. You could opt for vinyl flooring too, which is good with plenty of foot traffic and cleans easily.
Invests in High-Quality Window Glass
Window glass for dentists is as important as the window displays of a retail store and more. The windows create privacy so patients can feel comfortable while getting their treatment without the possibility of prying eyes. Commercial glass for dentists is tinted in a way that allows for privacy. A successful dentist also opts for glass that protects against radiation since X-rays are commonly used in the dental office. The glass used is known as crystal glass, or lead glass, and has a safer protection barrier against radiation emanating.
Glass that reduces light scatter. Light plays an essential role in dental practices when working on a patient. Apart from the overhead light, the room should also be well-lit as the dentist goes about the treatment. It also helps when applying filling paste and cleaning areas of the teeth. Regarding aesthetics, it is also clear that glass should be free from scratches. To make a stellar impression, everything about a successful dentist and their practice is immaculate. The front desk and window glass should all be clean and free from scratches.
Paves and Sustains a Parking Lot
Parking is critical for any place of business as this is where the patients who support your practice will leave their assets for sometimes longer than an hour as they get work done on their teeth. Apart from safety, you'd also like to make sure that their cars are not damaged from having to park in an unkempt asphalt parking with potholes and other issues that could damage a vehicle.
Maintaining parking lot paving is achievable with the help of paving companies. You'll find a wide selection of commercial paving services in and around your local area that could assist with your parking needs. Using this commercial paving service, you can also build a parking lot from scratch.
Complies With Healthcare Responsibilities
Complying with protocols, rules, and healthcare compliance is of utmost importance as a medical practitioner. Setting compliance protocols in place can also help the practice reduce the costs of having to amend or pay for damage errors.
Healthcare compliance may cover a variety of aspects, such as proper disposal of medical waste and waste management while present at the office. Maintaining all patient documentation and progress, properly interpreting service cover and non-cover, proper presentation as a dental provider, and more. According to an article in Strategic Management Services, it noted that in 2021 State and Federal levels of enforcement agencies have increased their resources to pursue criminal and civil cases against dental practices and practitioners for non-compliance and other offenses.
Stores Medical Kits
Previously mentioned in this post was the subject of correctly storing and managing waste materials. The same applies to the storage of kits that are essential for use within the dental practice. Emergencies arise when you least expect them, and having emergency medical kits on hand is vital. They usually contain gauze, cotton wool, band-aids, bandages, splint devices, antiseptic and more. Still, you can also have a dental, or medical kit for emergencies in your practice and for your patients to use at home.
Some dental medical kits often contain latex gloves, dental cement, antiseptic mouthwash, tooth-stopping putty, applicator sticks, and cotton buds. There will also be an additional instruction guide. For a DIY variation, you can use clove oil to help with tooth pain; the kit should also contain medical gloves, oral numbing gel, cotton wool, and antiseptic mouthwash. Tactical medical kits are also equipped with all the essentials like nitrile gloves, gauze, sheers, thermal mylar blankets, and other items to help in an emergency. Storing medical kits in safe places where they can be found when needed is a priority.
Keeps a Nice Bathroom
Toilets say a lot about an establishment, and a clean, beautiful bathroom can speak volumes for your dental practice. Your guest toilet and staff toilets should be clean and sanitary. You may even upgrade the bathrooms to give them an additional modern and on-point look. Simple things like LED downlights, neutral wall and floor tiles, and modern fixtures like wash basins and toilets can transform an outdated bathroom into a contemporary one. You can source a local bathroom remodeling company in your area for quotes and to assist you with this project. While your bathrooms are under construction, an alternative toilet should be available for guests and staff members to use. You can also check with the company if they can renovate during the hours your practice is shut.
Communicates With Contractors
Being a successful business comes with a degree of visual presence, and if you want to stay in the know about how far and what is happening to your renovation process, then communications with the contractors you use are critically important. If you're doing complete renovations to upgrade your dental office, then you may need to rent a temporary property to practice from until your building is finished.
Commercial contractors will take care of everything you need, from installing a new ceiling to adding electrical points, plumbing facilities, interior décor, and lots more. A successful dentist always communicates with the contractors, and together, they always know where they stand and time limitations and management. In this way, they operate a more efficient dental office with fewer hiccups.
Has Working AC And Heat
A successful dentist has excellent heating and air solutions to keep staff and patients comfortable throughout their time at the practice. Sufficient heating in cold weather to keep everyone feeling cozy and warm and cold air for those warmer seasons will ensure everyone is feeling cool, calm, and collected.
For heating and air solutions you can depend on, it's best to have the experts install smart solutions that reduce energy consumption while maintaining a high degree of productive operating. Nobody wants to be in a stuffy and uncomfortable place or cold and unbearable.
Ask for Patient Referrals
To make your practice known far and wide, you can step it up by getting valuable patient referrals, which greatly increases your reputation. People would gladly oblige to share and refer your practice to family members and their friends if you provide stellar service and treatment.
Provide Flexible Payment Solutions
To be a successful dentist means you also have to consider the finances of your patients. Providing a comprehensive selection of payment options could greatly help patients fit the bill on easier terms. More payment options and terms also allow people to feel and be certain that they can afford quality dental care, despite their income.
If you have a dental practice that you operate and are looking to be a successful dentist in your industry and local area, try some of these listed pointers, as they have also helped many others do even better in their practice.